Villa with Swimming pool in Tuscany
Planning a perfect holiday is never easy, but certainly by renting a villa with swimming pool in Tuscany in the summer months you are always on the safe side.
Tuscany offers hundreds of incredible places to be discovered and experienced. Traveling far and wide is a fantastic experience, but enjoying quality accommodation during the summer season is also well worth the effort.
Tuscany villa with swimming pool in summer
With the summer, this region turns into a magical place that seems to be made to welcome us and relax. A villa with swimming pool in Tuscany is a perfect solution to fully enjoy all the sensations it offers.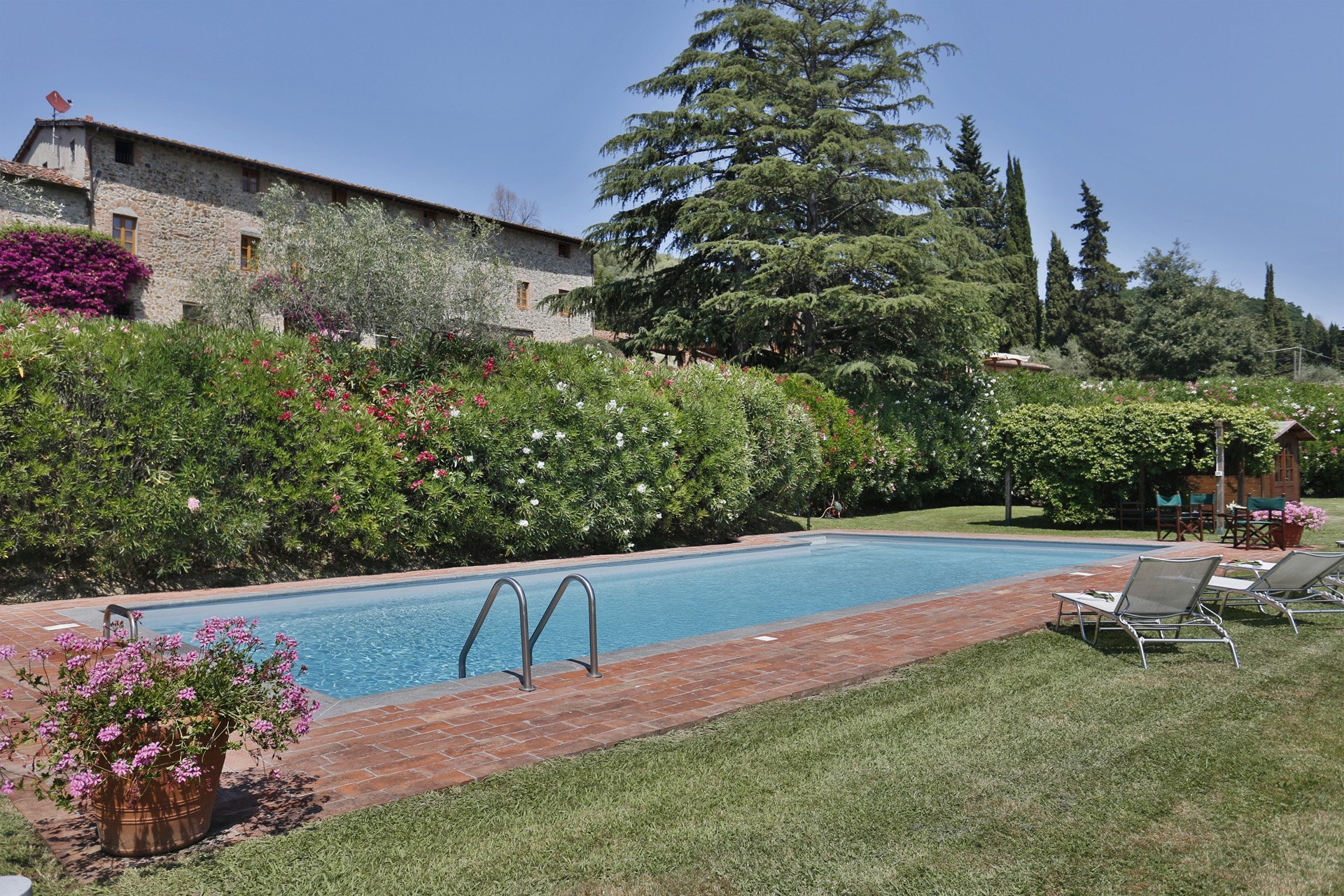 The climate is among the most pleasant in the world, with little or no rain, hardly too hot, with evenings that are always cool and pleasant.
In a villa with swimming pool in Tuscany, you can cool off the hottest days. Or treat yourself to a drink in the evening, and fully enjoy all the moments that only here we can live.
Villa with swimming pool, where to find it
The best location to rent a villa with swimming pool is undoubtedly the hilly area, especially that of the Lucchesia, where we also find Bertolli Villas.
In addition to being an extremely pacific area, it is located in a central and strategic area of the region. In fact, we can reach both Pisa and Florence in a few minutes by car. The coasts of Versilia, Livorno and the Argentario are also within reach. Even the city of Siena can be reached without too much effort, both by car and by train.
In addition to the really convenient location to move around the region, Lucca is a city of great historical and cultural value. Thanks to its historic center surrounded by the famous walls and to many villas of great value that rise right next to the hills of the eastern area.
A villa with swimming pool in Tuscany, therefore, becomes perfect in this city. There are many places to see in Lucca and having the right support accommodation allows us to divide everything into several days.
Villa with private pool in Tuscany
Obviously, most of the pool villas allow the use of a whole private garden. This guarantees maximum privacy for the whole family.
This aspect is also very important considering the recent health regulations to be respected.

The choice of a Tuscan villa with pool is therefore perfect, the prices are always affordable. We consider that often 6 to 8 people can be accommodated per villa, and you really earn a lot thanks to the experience they can give us.
Choose the best swimming pool in Tuscany
A fundamental aspect in choosing a villa with a swimming pool is obviously the swimming pool.
The pool must obviously be perfectly maintained, well managed in terms of filtration. The balance of the products must also be adequate, to ensure perfect water quality.
It is also necessary to calculate if the size is adequate for the number of guests. For two, a small swimming pool is enough and that's it. If it is a family vacation, a 5 x 10 meter one is better, so as to fully enjoy the games with the children.
Frequently asked questions about the pools in the villa
Where to rent a villa with swimming pool in Tuscany?
Lucca is the ideal city to spend relaxing holidays, especially in a villa with swimming pool. The environment is peaceful and the location is strategic.
What to consider when choosing a villa with a swimming pool?
To make the most of your holiday, it is important to rent a villa with a private pool for exclusive use, for reasons of privacy and hygiene.
How much should a swimming pool in a villa measure?
It is best to consider villas with pools of at least 4m x 8m, in order to have enough space for more than two people.
In which months can I use the swimming pool in Tuscany?
In Tuscany the ideal months for swimming in the pool are June, July, August and September. Also May and October, depending on the season, allow you to swim in the pool at good temperatures.
Do I have to do maintenance on the pool in the villa?
No, pool maintenance is always included in the rental of a holiday villa.