The best beaches in Tuscany
If you are looking for an unforgettable beach experience during the summer, Tuscany offers some of the best beaches in Italy.
With its crystal clear waters, golden sands and breathtaking views, Tuscany is the ideal place to enjoy the sun and the sea. Here is a list of the best Tuscan beaches that you should definitely visit this summer.
Marina di Alberese
Located within the Maremma Natural Park, Marina di Alberese is a wild and unspoilt beach, perfect for those who love nature.
Here, you will enjoy a spectacular landscape, with sand dunes, Mediterranean scrub and beautiful sea. Access to the beach is regulated, so be prepared to walk a little before you get to the water. But it's definitely worth it!
Cala Violina Beach
Located near Follonica, the beach of Cala Violina is one of the most famous beaches in Tuscany. Its name comes from the particular texture of the sand that, when you walk on it, produces a sound similar to that of a violin.
In this magical beach you can enjoy a crystal clear sea and a wide golden sandy beach. The beach can be very crowded during the summer, so we recommend that you arrive early to find a good place.
Sansone Beach
Located on the island of Elba, the beach of Sansone is a real hidden gem.
A crystal clear sea and a beach of fine white pebbles, surrounded by cliffs and dense Mediterranean vegetation await you. The scenery here is amazing and worth visiting this beach at least once in your life.
Feniglia Beach
Located near Orbetello, Feniglia beach is one of the most beautiful and long beaches in Tuscany.
With its crystal clear waters and long white sandy strip, this beach offers an unforgettable bathing experience. The beach is also very suitable for families with children, thanks to the shallow waters and the possibility of renting equipment for the sea.
Conclusion
Tuscany offers some of the best beaches in Italy, and these are just some of the options available to you.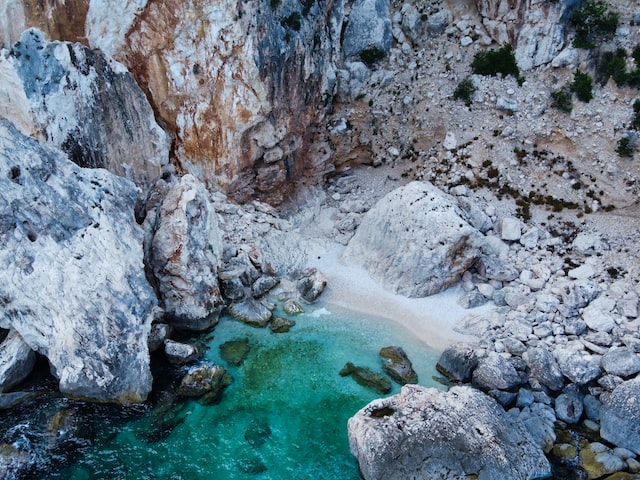 Whatever your preference, whether you are looking for a wild beach, a beach with golden sand or a beach with crystal clear waters, Tuscany has everything you need.
Prepare your swimsuit and discover the best Tuscan beaches this summer!