Luxury experience in Tuscany: discovering hidden gems
Looking for a luxury experience in Tuscany? If you are a fan of luxury travel and are looking for a destination that combines the charm of Tuscany with exclusive comfort, you are in the right place.
In this article, we will take you to discover the hidden gems of Tuscany, where you can immerse yourself in the scenic beauty, enjoy gourmet cuisine and enjoy the elegance of a luxury holiday. Read on to discover the secrets of this fascinating Italian region.
Tuscany: a treasure to discover
Tuscany is one of the most fascinating regions of Italy, renowned for its scenic beauty, rich history and Renaissance art. The rolling hills, vineyards, olive groves and medieval villages create an enchanting setting that attracts visitors from all over the world.
But Tuscany is not only a place of extraordinary natural beauty, it is also a place where art and culture come together in a single experience. From Florence, home of Michelangelo and Leonardo da Vinci, to Siena, famous for its Duomo and square, the region offers a wide range of artistic and architectural treasures.
In addition, Tuscany is a true gastronomic paradise, with its traditional cuisine that celebrates high quality ingredients, such as olive oil, cheeses, meats and fine wines such as Chianti. Tuscany is a treasure to discover, where tradition, beauty and culture come together to create a unique experience for luxury travelers.
The hidden gems of Tuscany
In addition to the renowned cities of art and the most popular tourist destinations, Tuscany has hidden gems waiting to be discovered by luxury travelers. These lesser known places offer a unique authenticity and charm, giving memorable experiences reserved for a privileged few.
Charming medieval villages: Tuscany is dotted with charming medieval villages, such as San Gimignano, Volterra and Certaldo, which seem to come out of a fairy tale. The narrow cobbled streets, medieval towers and unspoilt atmosphere will take you back in time. Walking through the streets of these villages is like diving into a distant era, breathing the authentic essence of Tuscany.
Historic villas immersed in the countryside: The Tuscan countryside is dotted with beautiful historic villas, evidence of the elegance and richness of past centuries. Many of these noble residences have been transformed into luxurious residences of charm, offering guests an exclusive experience. Booking one of these villas will allow you to enjoy the luxury of frescoed environments, manicured gardens and absolute privacy, surrounded by the beauty of Tuscan nature.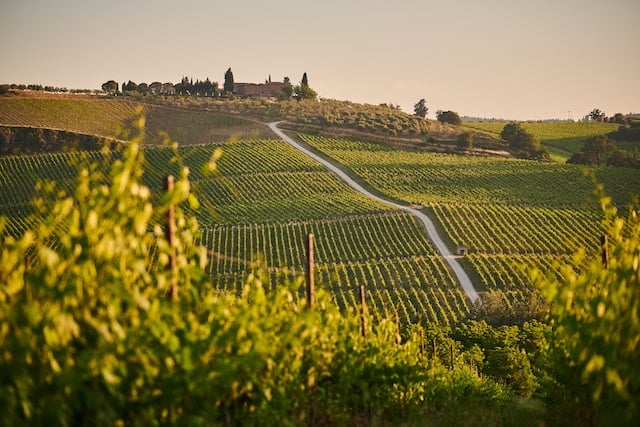 Unspoilt nature reserves: Tuscany also boasts rich biodiversity and numerous protected nature reserves. Among the most famous are the Maremma Natural Park and the Metalliferous Hills. These places offer the opportunity to explore unspoilt landscapes, go hiking or cycling, spot rare species of flora and fauna and enjoy breathtaking views.
Renowned vineyards: Tuscany is famous for its high quality wines, and there are many prestigious vineyards that are worth a visit. From the Chianti hills to the territory of Brunello di Montalcino, wine lovers will have the opportunity to taste fine wines and discover the secrets of Tuscan wine production. Some vineyards also offer exclusive experiences such as guided tours, personalized tastings and gourmet dinners paired with local wines.
These hidden gems of Tuscany are authentic gems that give moments of magic and discovery to those looking for a luxury experience off the beaten tourist routes. Immersed in the beauty and tranquility of these places, you can experience Tuscany in an intimate and privileged way, creating unforgettable memories.
Luxury and comfort in Tuscany
When it comes to offering luxury and comfort, Tuscany does not disappoint. The region is renowned for its first-class facilities and exclusive services that guarantee an unforgettable stay. Here's what you can expect when you choose to experience luxury in Tuscany:
Luxury villas and exclusive residences: Tuscany offers a wide selection of luxury villas and exclusive residences available for rent. These sumptuous residences offer you maximum comfort, with spacious and well furnished spaces, private gardens, heated pools and breathtaking views of the Tuscan countryside. Many of these luxury accommodations are equipped with personalized services such as private chefs, cleaning service and dedicated concierges, who will take care of every detail to ensure you a flawless stay. At Bertolli Villas, you will enjoy a private pool for each villa and a fantastic countryside setting for relaxation beyond imagination.
High quality wellness services: If you want to pamper yourself and indulge in well-being during your luxury vacation, Tuscany offers a variety of first class spas and spas. These places of relaxation offer you rejuvenating treatments, relaxing massages, thermal baths and much more. You can immerse yourself in an oasis of tranquility and take care of your body and mind with personalized treatments and the dedicated attention of wellness experts.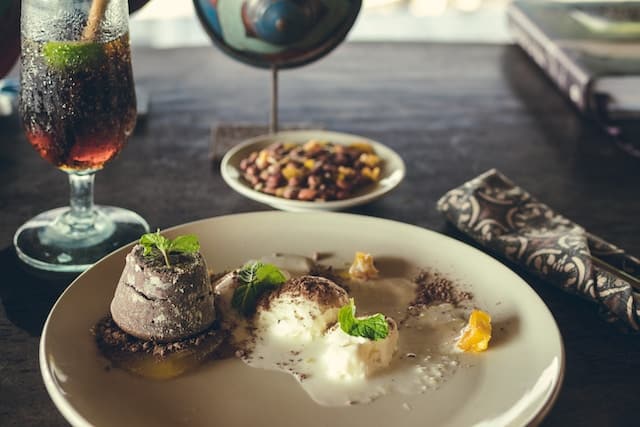 Gourmet cuisine: Tuscany is famous for its refined and delicious cuisine. During your luxury stay, you can enjoy the authentic flavors of the region through top-notch dining experiences. Michelin-starred chefs will delight your senses with creative dishes using high quality local ingredients. You can enjoy unique Tuscan specialties, accompanied by fine wines from the local vineyards. Some luxury facilities also offer cooking classes with professional chefs, where you can learn the secrets of traditional Tuscan recipes.
Tailor-made activities: During your luxury holiday in Tuscany, you will have access to a wide range of activities tailored to suit your interests and passions. Take part in private city art tours with expert guides, explore the Tuscan countryside on horseback, take painting or pottery classes with local artists, or indulge in golf sessions on high-quality courses. Industry professionals will be ready to assist you in organizing every detail, ensuring that each activity is perfectly adapted to your preferences.
When you choose to experience luxury in Tuscany, you can expect the ultimate in comfort and personalized services. The region is committed to offering a level of hospitality that exceeds expectations, allowing you to enjoy every moment of your holiday with the elegance and style that only Tuscany can offer.
Unique experiences in luxury Tuscany
In the beautiful setting of Tuscany, luxury travelers can live a series of unforgettable experiences that will add a touch of elegance and exclusivity to their vacation. Here are some examples of activities and experiences that make Tuscany an irresistible destination for luxury lovers:
Private tours of the cities of art: Thanks to expert guides, you can explore cities such as Florence, Siena and Lucca in a personalized tour. See artistic masterpieces, such as Michelangelo's David, and discover the rich history and Renaissance architecture of these cities.
Gourmet dinners with starred chefs: Tuscany boasts a renowned culinary tradition and hosts many Michelin-starred restaurants. Book a private dinner with an internationally renowned chef who will delight your senses with creative dishes that reinterpret traditional Tuscan cuisine.
Exclusive spa treatments: Relax and rejuvenate in one of Tuscany's luxury spas, immersed in the tranquility of the countryside. Experience relaxing massages, spa treatments, aromatic baths and personalized treatments for your well-being.
Helicopter excursions: Admire the panoramic view of Tuscany from a unique point of view. Board a private helicopter and fly over breathtaking landscapes such as the Chianti hills, the Tuscan coasts or historic towns, enjoying spectacular views.
Horse riding in the vineyards: Explore the picturesque Tuscan countryside on horseback. Join a guided tour through the vineyards, stop in prestigious wineries for tastings of fine wines and discover the production process of the famous Tuscan wine.
Luxury shopping: Tuscany is renowned for its high fashion boutiques, leather goods and luxury jewelry. Spend time shopping for valuable items, from designer clothing to unique artisanal accessories, to bring home an exclusive souvenir of your holiday.
Exclusive Golf Courses: If you are a golf enthusiast, Tuscany offers high quality golf courses immersed in breathtaking scenery.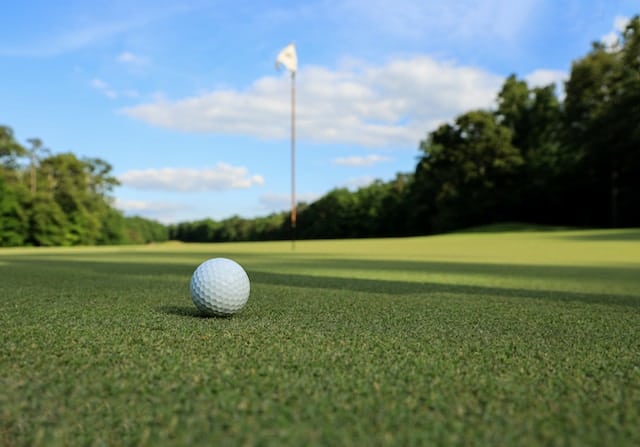 These are just some of the extraordinary experiences you can experience during a luxury holiday in Tuscany. The region is ready to welcome you with its refined hospitality, giving you unforgettable moments that will satisfy your every desire for luxury and pleasure.